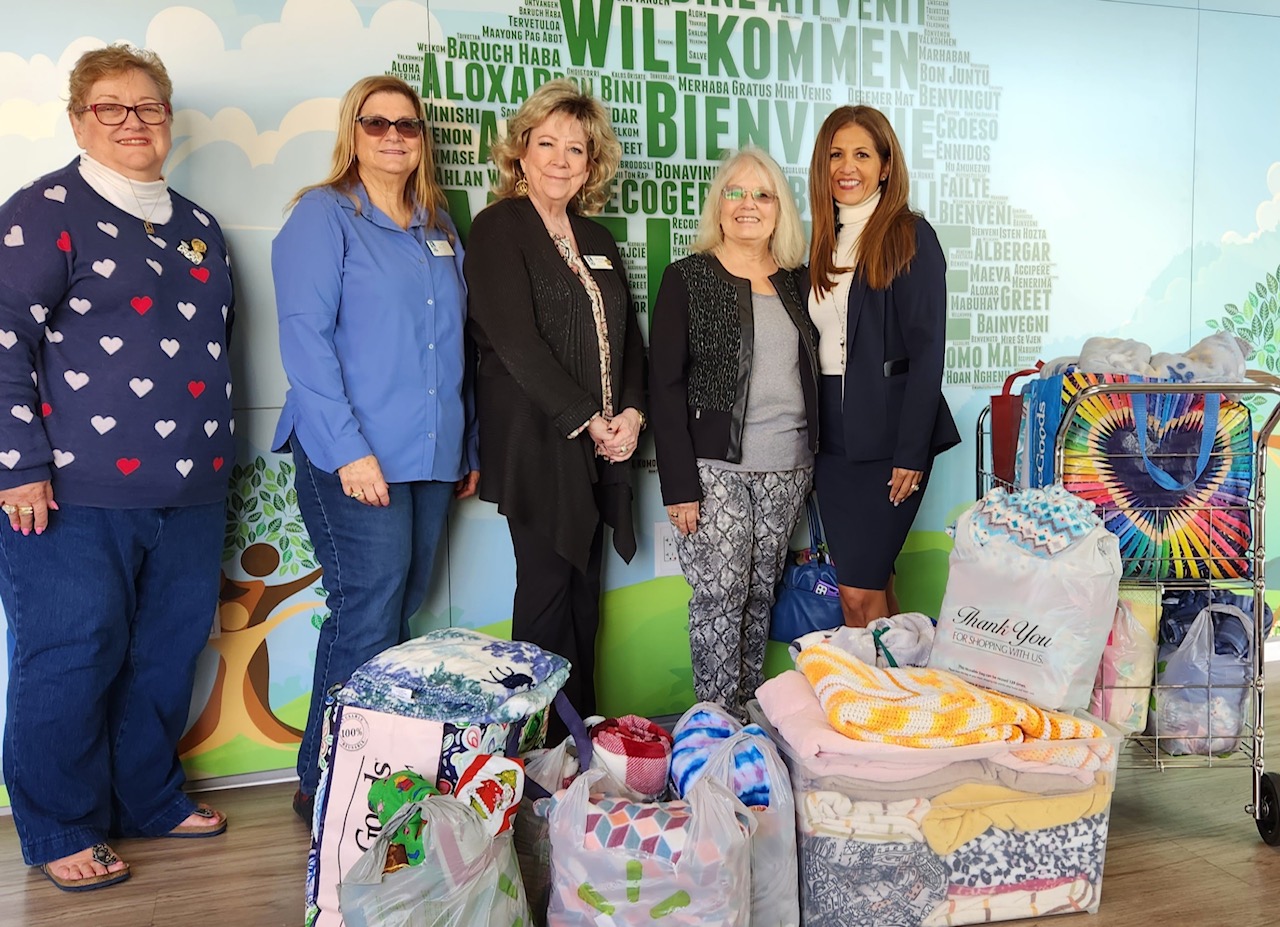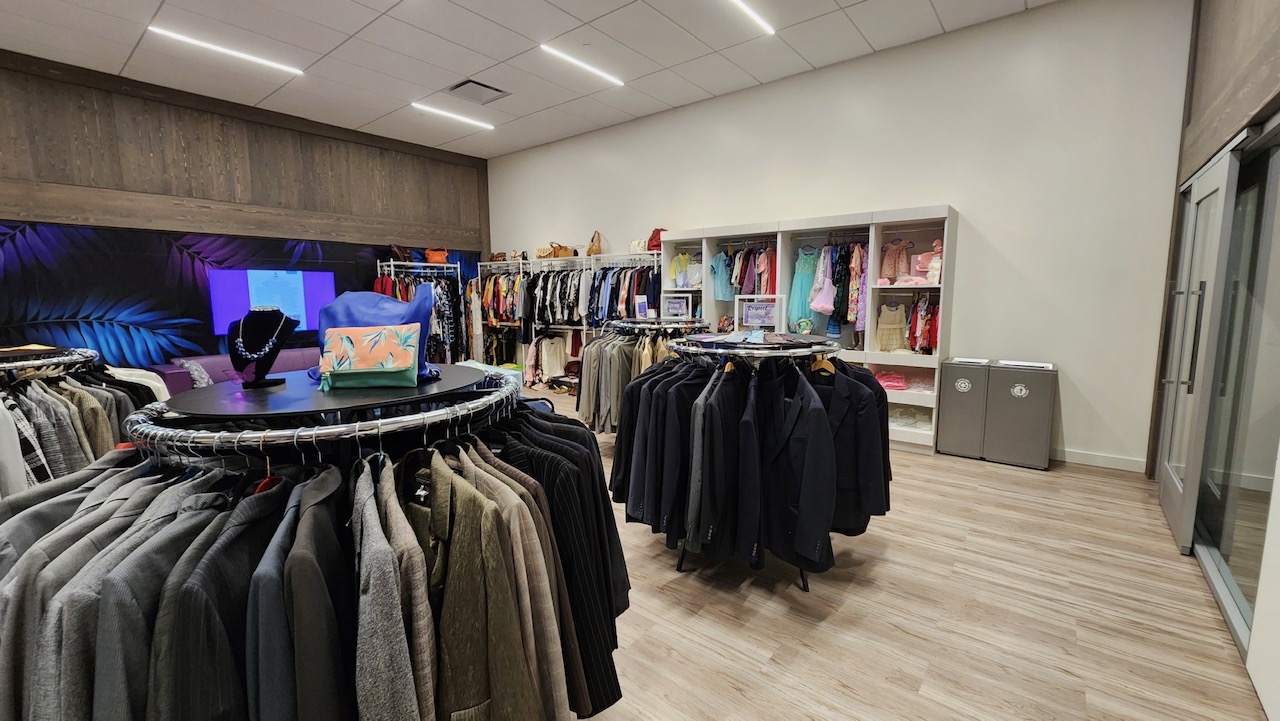 "I loved the sensitivity they provided the trauma victims of every age. Every aspect of their services were designed to respect the needs and feelings of their clients: privacy, confidentiality, compassion and humanity." Dyana Preti, Soroptimist Member
by Lani Beltrano
On November 1st, Dyana, Pat O, Sherry and I met with Claudia Grasso, the Executive Director of One Safe Place in San Marcos to donate over 70 blankets collected from club members and supporters (with SI Vista NCI labels attached) and to get a private tour of the facility.
One Safe Place helps people of all ages who have suffered domestic violence, sexual assault, child abuse, elder abuse, and human trafficking. Since its July opening, the facility has seen over 1,000 victims. Many services are offered at this location at no cost, including legal services, crisis response, foster care, health and wellness, pet assistance, restraining order assistance, food, housing and employment help. As of October 30, the facility had 84 committed partners available to give clients help and help them begin their healing process. It is associated with Palomar Health, so victims may also be seen at that facility if necessary.
During the tour we were able to see the kid's playroom, medical examination room with showers, computer room, various conference rooms, professional kitchen, district attorneys' rooms, prayer room, tele-court room and Sharia's Closet. Sharia's Closet is a non-profit that accepts gently-used clothing for the victims and their families. The members were very pleased and grateful to have this wonderful opportunity. It is indeed One Safe Place! Below are Dyana's, Pat's and Sherry's thoughts about One Safe Place.
Dyana Preti: "I loved the sensitivity they provided the trauma victims of every age. Every aspect of their services were designed to respect the needs and feelings of their clients: privacy, confidentiality, compassion and humanity."
Pat O: "My take is that they would benefit from hands-on volunteers, as their collaborations with other agencies garners lots of donations of what is needed. The donation of blankets is ours as Soroptimists, fulfilling a need that their collaborators did not already address. Loved our tour!"
Sherry Luz: "The facility was beautiful and you could tell that it will be well used. Space for every agency, kids, moms, nurses, clothing. You name it and it was covered. Such a fine place! Very thoughtful place. Congratulations to our county!"
Photo top (l-r): Soroptimists Sherry Luz, Lani Beltrano, Dyana Preti and Pat Origlieri pose with donated blankets and One Safe Place Executive Director Claudia Grasso. Our club is still collecting blankets, and will be making a second trip. Our goal is to donate as many blankets as possible by the end of 2022 (and possibly beyond. If interested in contributing, leave us a voice mail at 760-683-9427 or email us at soroptimistinternationalvista@gmail.com and we'll get back to you.