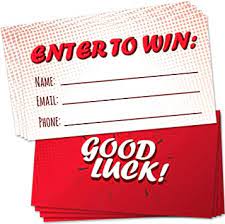 Email us or call us at 760-683-9427 to order!
About the Raffle
Soroptimist International of Vista and North County Inland (SIVNCI), a tax exempt organization under Section 501(c)(3) of the Internal Revenue Code, is conducting this raffle pursuant to California Penal Code Section 320.5, et seq, to raise funds for ongoing charitable purposes. The Rules and Regulations of the SIVNCI raffle are set forth at right.
WHY? Each year we provide funds, mentoring, and inspiration to women and girls in need through our two signature Soroptimist programs as well as our local anti-trafficking program. Funds raised from this raffle will go into our club's Service Fund to be used to benefit head-of-household women with education grants to improve their employment prospects through the Live Your Dream Award as well as other programs that empower women and girls including Dream It Be It and Human Trafficking Awareness and victim support.
LIVE YOUR DREAM EDUCATION AND TRAINING AWARDS
This is our signature program. Live Your Dream awards are cash grants to female heads of household who are enrolled in education courses of any kind to improve their job opportunities and make better lives for their families. Last year, thanks to the generosity of our donors and the hard work of our club members, we were able to award $21,500 to seven women. The more money we raise, the more awards we can give each year.
DREAM IT, BE IT: CAREER SUPPORT FOR GIRLS
is our workshop for teen girls that provides guidance, training and resources that will prepare them for career success. Our goal is to intervene at just the right time to help girls overcome obstacles and put them on a path to a brighter future.
STOP TRAFFICKING/PREVENTION OF VIOLENCE AGAINST WOMEN
Among other things, our club holds an annual Walkathon to raise awareness, educate the public and and raise money to fight Human Trafficking. We make ourselves available to speak to local groups about Trafficking, and hold a bimonthly Collaborative Meeting to connect with other nonprofits and individuals engaged in fighting sex trafficking and helping survivors of trafficking.
2021 CRUISE RAFFLE RULES
The PRIZE: Royal Caribbean Cruise Certificate valued at $1,252 for your choice of either a 3-night or 4-night Mexico Cruise leaving from Long Beach, California
• Certificates are upgradeable and available on different cruises, however, rates for upgrading are at the current rate.
• Book your cruise within 2 years of the date specified on the front of the certificate
• Blackout dates of Christmas and New Year's weeks
• Call 888-305-4549 to redeem
• The certificate is for 2 people in a balcony cabin and covers all taxes, fees, and gratuities.
To be eligible to win the PRIZE from Soroptimist International of Vista and North County Inland (the "Club") you must follow all of the following rules and procedures:
1. Purchase at least one (1) ticket at the purchase price of $20. Participants may purchase as many tickets as they like, but must purchase at least one to be eligible for the PRIZE. The Club accepts cash or check. Checks can be made out to "SIV" with a memo line filled in with a reference to this raffle and the serial number(s) of the ticket(s) you have purchased (if known). Payment is not permitted online.
2. IF BUYING IN PERSON: Fill out the right side of the ticket legibly with your name, phone number and email address and give it to club member. Retain the left side (stub). Only one person's name can be written on each ticket. It is the participant's responsibility to include accurate contact information on the ticket. The Club will make reasonable efforts to contact the winner based on the information provided on the ticket but is NOT responsible or required to search for or locate the winner.
3. IF ORDERING BY MAIL: Provide your ticket payment (check) and the number of tickets desired along with your information (name, address, phone, email address) via U.S. Mail to:
"Cruise Raffle"
Soroptimist Vista NCI
P.O. Box 382
Vista, CA 92085-0385
We will then arrange to pick up your payment and deliver your tickets to you.
4. KEEP YOUR TICKET STUB! You may be required to provide it to claim the PRIZE.
5. The last day to buy tickets is September 16, 2021. The last day to postmark any letter ordering and paying for tickets is September 16, 2021. No exceptions. This is done to allow all tickets and payments to be gathered and received before the live drawing to be held on September 23, 2021.
6. The drawing will be held on September 23, 2021 at a time and place to be posted on our website at www.soroptimistvista.org. You do NOT need to be present to win.
7. Only one ticket will be drawn. The winning ticket number and winning participant's name will be announced live and will be posted on the Club's various social media networks. The Club will then reach out and contact the winner by phone and email.
8. The winner will have 7 days to respond and claim the PRIZE. If the winner drawn on September 23, 2021 does not claim their prize by September 30, 2021, the September 23, 2021 winner will forfeit any rights to claim the PRIZE and the Club will draw a NEW winning ticket.
9. The PRIZE can be claimed by contacting the Club via phone at (760) 683-9427 or email to soroptimistinternationalvista@gmail.com. Arrangements will thereafter be made to verify the identity of the winner. Winner may be asked to produce their ticket stub to win the PRIZE.
10. If the Club cannot reach you to confirm your acceptance of the PRIZE by September 30, 2021, the PRIZE will be forfeited and you will not be entitled to receive the same.
11. Please note that the PRIZE does not include any domestic or international airfare or other travel arrangements.
12. Club members are allowed to enter this contest and will be required to follow all the rules that any non-Club member would follow.
13. By submitting a ticket (or ticket order) with payment, you are agreeing to be bound by the terms and rules and procedures of this raffle. If you fail to follow any of these rules in participating in this raffle you forfeit any chance to the PRIZE.
The IRS has taken the position that amounts paid for chances in raffles, lotteries or similar drawings for valuable prizes are not gifts, and consequently do not qualify as deductible charitable contributions. Consult your tax advisor.